AIFI Proudly presents the 3rd edition of Forgetech India from 3rd to 5th of November 2023 in Pune – the heart of India's automotive industry. Forgetech India 2023 is a conference-cum-exhibition dedicated to the forging industry. Two days are filled with learning through presentations and display of new innovations and emerging technology amidst interaction with peers and experts from forging and related industries worldwide.
The 1st edition of Forgetech India was held in Gurgaon in 2016 over 800 delegates from all over the world participated in it. The 2nd edition of Forgetech India which was held at Mahabalipuram in 2019 along with Asiaforge witnessed more than 1200 participants.
The delegates would consist of:
1. MDs, CEOs, Presidents, Directors of forging companies and institutions in India.
2. Top management and senior officials from forging companies.
3. Middle management and senior engineers associated with forging and allied activities.
It is expected that the Forgetech India 2023 would be one of the largest gatherings of representatives from the Forging Industry at a single point covering the multifarious dimensions of Forging Trade and Industry including presentation of technical papers by globally renowned experts on the developments within the industry, exhibition of supplier's inputs including equipment and machinery.
Due to the pandemic, we could not conduct Forge Tech in the year 2021. Now that the event is being conducted after 3 years, we expect much higher participation from the forging community. Also, the western region of India being the hub of forging industries we anticipate a much greater footfall than the previous editions of ForgeTech.
Your company has been associated with the global forging community and with Indian forging companies. Forgetech India 2023 would be a great opportunity for your company to interact with the forging fraternity in one place. Hence, we seek your support in taking up one of the following:
Title/Event Sponsorship
Platinum Sponsorship
Silver Sponsorship
Diamond Sponsorship
Gold Sponsorship
Bronze Sponsorship
Details of the rates applicable to these and the benefits therefrom are given in the Annexure to this letter. We will be grateful for your favorable response and in helping us to make this event a great success.

With warm regards
Vice President - AIFI
Convenor

ForgeTech India 2023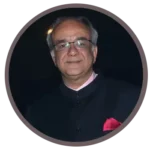 Co-Convenor

ForgeTech India 2023
For Sponsorship Details, Contact:
Phone:
+91-20-2663-4451/4099/9322450873
Email:
sponsorship@forgetechindia.in
trupti@indianforging.org

101/112 Nyati Millennium,
Off. Nagar Road Viman Nagar
( Near Datta Mandir) Pune – 411014, INDIA
ASSOCIATION OF INDIAN FORGING INDUSTRY